Learn
Take a Stand for Your Credibility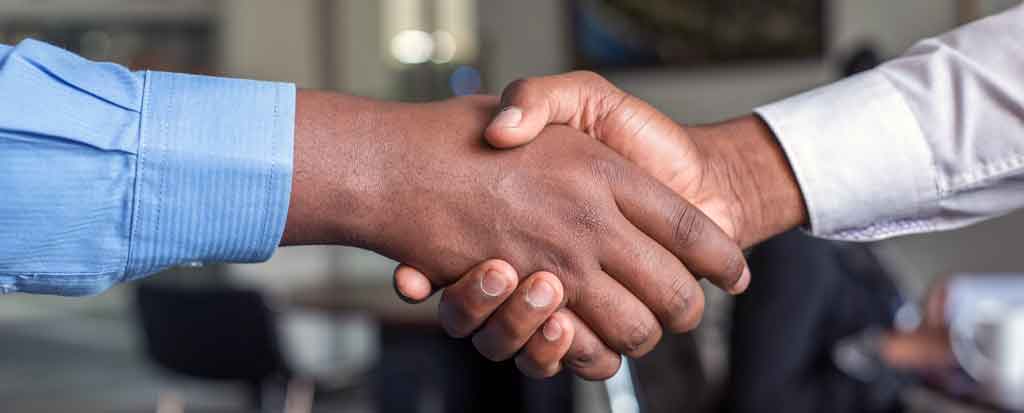 Photo by Cytonn Photography on Unsplash
We've all seen ads for realtors, they promote their names and faces as a part of their business. Furniture stores run by families promote themselves as well as the quality of their furniture. Their names and faces are there to guarantee you will not only enjoy working with them, but they will work hard to ensure you so satisfied with their services that you will recommend them to others. That is their street cred.
Developing your street cred means putting a name and a face behind your business. Putting yourself out there to gain an edge on competitors by implying or explicitly stating you will stand by your name. This instills in the consumer that you are committing to their customer satisfaction. They know you rely on their word of mouth and you will bend over backwards for their loyalty.
What can you do to gain your own credibility when consumers are making a purchase decision?
When responding to your LoyaltyLoop survey, if your customer uploads a photo of an item they purchased and they gave you permission to use their comments in your marketing, combine them by putting their quote over their photo and post it to Facebook. It gives more weight to the testimonial if paired with a picture of the work done.
You can gain more visibility by sponsoring local events. In the coming months ahead, more and more local events will be returning, be sure to get your name in there. Local sports, arts, or food events are always looking for help, and it isn't always monetary. If your business provides support services that would help them accomplish what they need, providing them goods and services could be much more inexpensive than writing a check. You could even sponsor a local sports team.
If there are other businesses in the area that compliment yours, consider joining forces. Maybe you do electrical work and another business does plumbing. Refer customers to each other, work together on larger jobs. Share business space for the savings and the convenience of your customers.
Perhaps you're inspired, and want to put a face to your services. Let your community know you're one of them. If you're local, use advertising and your website to tell your story. Talk about where you grew up, great local memories, schools you attended, or sports you played. If you're not from the area, talk about what brought you there and why you chose to put down roots. Talk about what you love about your area and the people in it.
Street credibility is reliability. It means you will deliver, and you will stand behind your products and services. Become known for that in your local area and you'll become the one place everyone will visit for years to come. Loyalty at its finest.
Tip
Contacting Referrals
Pop quiz: A LoyaltyLoop referral alert just came into your inbox. What do you do?
Easy. Contact them right away, right? But what's the best way to do that?
1. Research your customer: The good news is that a referral comes in from a satisfied customer who knows someone whom they think would also benefit from using your services. What problems have you solved for them? What great things can you say about them? How long have they been a customer? All great information to use for when you reach out to the referral
2. Research the referral: What is the referral's company? Visit their webpage. What problems might they have? What solutions can you offer? Do you need their services? Perhaps, you've been referred to their company as well!
3. Next is to reach out: You have a referenceable, happy customer who pointed you their way, making this a far easier sales call than any other cold call. Whether you reach out via phone or email, open with how they were referred and any connective tissue:
Dear Amanda,

Our long-time customer and mutual friend, Harry Smith, referred me to you. He thought you might have some need for our services too, and after reading your Universal Exports website, I know we can help.

I see we are neighbors too. One immediate way we can help is by delivering your orders at no additional cost.

I noticed you offer expedited exporting to North American businesses. Ironically, I'm also looking for these services. Please let me know when you're free to chat.
And don't forget your customer. Take notes, and track the referral in case you owe a referral fee to your existing customer. Reach out to them to let them know you contacted their referral, you appreciate your relationship with your loyal customers, and you rely on their generosity for your growth. And, if the referral contacts your customer to ask about you, they will be your best advocate and promoter.
Learn
Customer Satisfaction vs. Customer Loyalty
Plainly put, customer satisfaction is how a customer feels about you after making a purchase. It is their feelings or attitudes towards your products, services, or brand. A satisfied customer thinks highly of the interaction with you and what they received.
Customer loyalty is satisfaction at the next level. It's the unwavering attitude they have for your brand. Loyalty is their commitment to purchasing from you and no one else, and will promote you given any opportunity. Apple and Sony are two companies that have nurtured exceptional brand identities and have built entire cultures around their customer loyalty.
Imagine buying a favorite product over years and it never lets you down. When you choose to buy a new one, you buy because you want the next one, not because the last one broke. The product is reliable and you come to associate the brand with that reliability. You've just become a Promoter in Net Promoter ScoreSM parlance.
For another example, imagine a friend upon whom you can count because of his or her loyalty. How does it feel if you have a friend who is only satisfied with you? Major difference.
So how can you increase loyalty? Sell many products and services to the same people until they can't see themselves going anywhere else? Nope. That's simply selling a bunch of stuff. To truly build loyal customers, you must deliver experiences that are rewarding and lasting. Your services must be rewarding by delivering on their promise, and your products must perform with quality. But the overall experience with your company must strike a positive chord with all the consumer's highly tuned consumer senses throughout their entire ongoing experience with your company.
Typically, satisfied customers are more likely to be loyal, but just because they had a good experience once doesn't mean they are magically going to buy from you from now on. It's what happens after the sale that turns one-time customers into repeat customers. Loyalty is an ongoing customer experience decision - you must decide to actively engage your highly satisfied customers, even after they have completed their purchase. Following up with customers to let them know about additional products you offer, letting them be the first to know about new product launches, and listening to their feedback are good jumping off points to creating lasting customer loyalty.
LoyaltyLoop Promoter plan helps you convert feedback into actions that contribute toward developing loyal customers. It exposes your best customers to the other services you offer to keep them both informed and connected to your business. It engages customers to post reviews, give testimonials and referrals.
Identify internal processes that can cause friction with customers. Seek ways to reduce the amount of hoops a customer must jump through. Streamline the process for your customers to make their experience easy. Do you make customers navigate through multiple layers of voice prompts on your phone system to reach the right person or department? Do you know if customers find this helpful or a point of friction? Do you ask repeat customers for their credit card each time? Would they value you holding their credit card (securely) for future transactions making their experience easier and simpler?
Be sure to use the Feedback tab in LoyaltyLoop, where you can see each customer's loyalty trend, and monitor if your efforts are improving loyalty. Make sure your customers are always more than satisfied!
It's reasonable to assume that not all satisfied customers are Promoters, but it is reasonable to assume all Promoters are satisfied customers.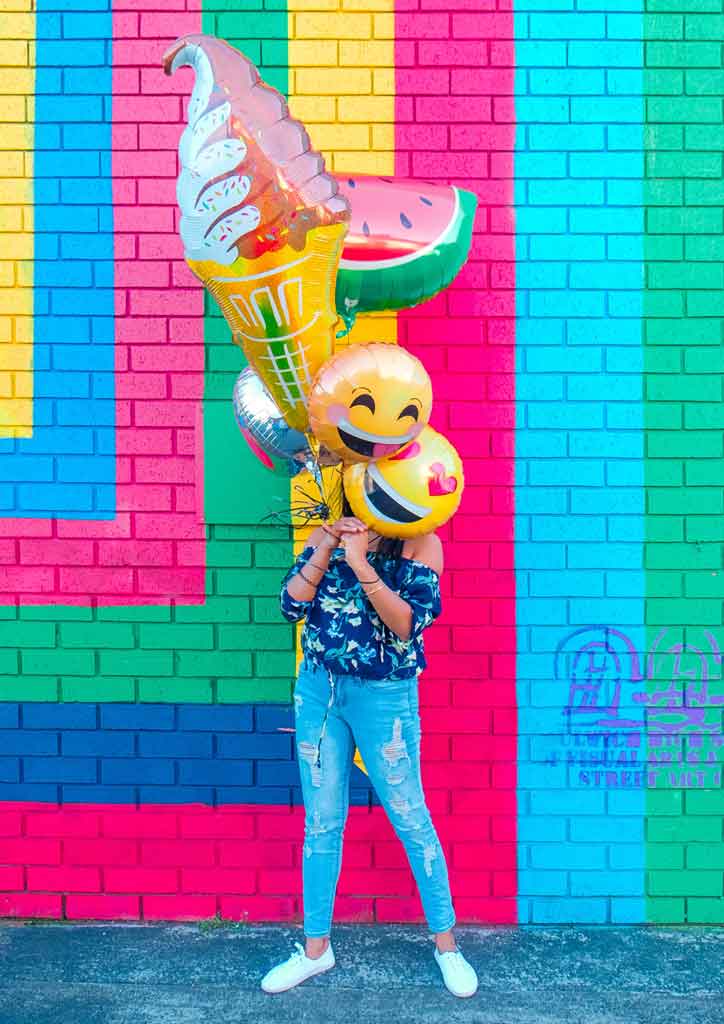 Photo by Lidya Nada on Unsplash
Learn
Don't Blink – Use Ephemeral Social Media to Your Advantage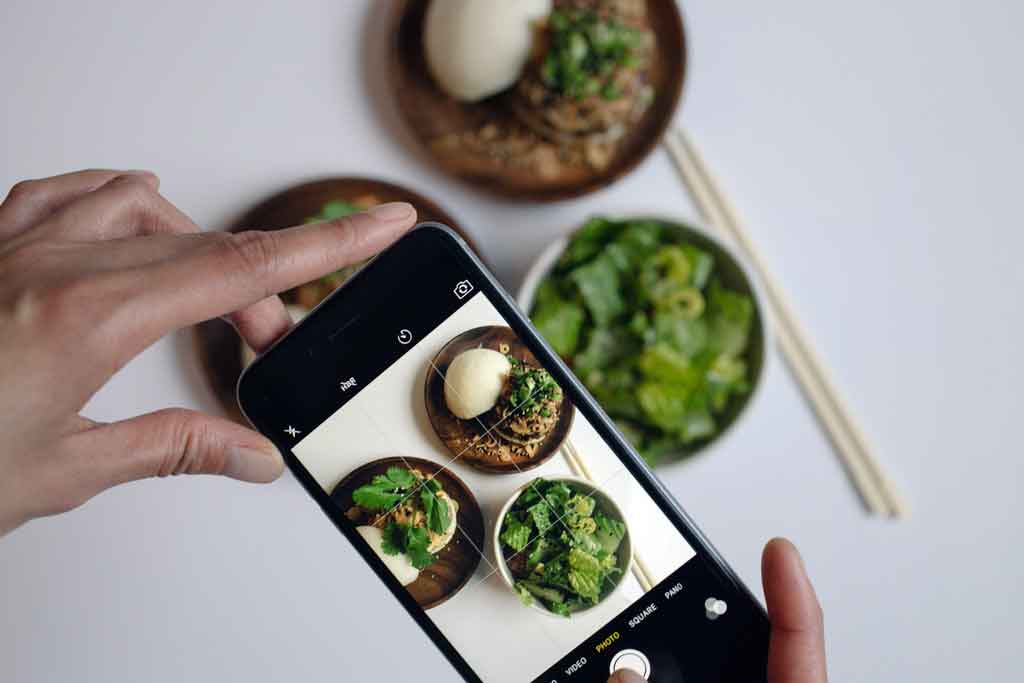 Photo by Charles Deluvio on Unsplash
Ephemeral social media is content designed to disappear after 24 hours. As counter-intuitive as it may seem, posts that disappear get eyeballs as consumers find them to be authentic, personal, and entice them with the FOMO effect, the "fear of missing out." Most early ephemeral posts were videos, but this isn't a requirement. Today, they can be any kind of posts including text or images. Twitter's new Fleets feature even experiments with audio-only posts.
Engaging your customers with ephemeral social media, you're including them in an exclusive club that rewards their loyalty with more intimate messaging and occasional deals they wouldn't see anywhere else.
You'll find tools to help you on Snapchat, Instagram, Facebook, and the above-mentioned Twitter. You'll find the feature usually described as, "Stories" on these platforms. And if a platform doesn't have content that will automatically disappear, posts can be manually deleted to the same effect.
Small Business Trends has already outlined how businesses are already using this marketing method. They write:
Taco Bell uses Snapchat to promote new products and customer experiences.
The NBA gives fans sneak peeks of the team behind the scenes to boost excitement and viewership for upcoming games.
McDonald's unveiled a new product line on Snapchat.
Mashable engages consumers by running a weekly contest to get featured in one of its stories.
GrubHub offers exclusive promotions to its loyal followers.
Some post types you might consider: Entice your loyal customers with new product releases or temporary coupons for existing products. Tell a personal story about how you got where you are or profile a person behind the scenes who customers may not normally interact with. Short videos of highly specialized equipment that show how the sausage is made.
And if it still seems unusual, or counter-intuitive, the same Small Business Trends article provides a real-world example of the same marketing techniques with proven effectiveness:
"The fear of missing out, or fear of loss, has always driven marketing strategy. That's why the world is full of signage touting clearance items, today only, closeout and once-a-year sales. Ephemeral marketing takes this same concept and kicks it up a notch. It gives everything a now-or-never feel to it. This drives shoppers to make decisions more quickly and shortens the sales cycle."
These posts boost loyalty because they have a similarity to texts and chat so your customers feel as if they are granted exclusive access to the people and the process behind their purchases. Your customers become a part of your team, and this excitement and exclusivity leads to more loyalty customers over time.
Tip
Connect to Your Google Reviews

Most business owners care about getting Google reviews, and for good reason. Not only does Google use reviews as one of the many 'signals' to increase your local search rankings, but most consumers rely on reviews to make buying decisions. LoyaltyLoop Promoter plan automatically engages your customers to post reviews during the feedback process. You can also run scheduled email campaigns to engage customers to post reviews from LoyaltyLoop too. We all want reviews, but how do you track your progress and make sure you're regularly thanking customers who do post reviews?
But getting Google reviews is not a one-way street for your customers to manage. Getting Google reviews creates a publicly visible social connection between your business and customers (and anyone else). When reviews are posted, the world can see them. This makes getting Google reviews a two-way street involving your customer who posts, and you. It's important that you regularly check your new reviews so you can post replies of thanks so other visitors can see your business is appreciative of the reviews, and is engaged in this social forum. But how do you stay on top of this?
To monitor your Google review progress, you can now connect your Google My Business (GMB) listing to LoyaltyLoop. This will fetch and display all your Google reviews right inside LoyaltyLoop (see screen shot) making it easy to read and watch progress. But how do you know if a new review has been posted? Until now, the only alert available was the native email alert in your GMB account. That alert works fine in some cases, but it limited in that it only sends an alert to the one email address associated with your GMB account, and it doesn't alert you if a customer who previously posted a review provides an updated review. The new Google Review alert in LoyaltyLoop addresses these issues. You can now have anyone in your company receive a Google Review alert, and it will even notify you if a customer updates their review.
Once connected, simply go to Alerts & Notifications in Settings and you can assign those Google alert notifications to anyone you would like. If you would like assistance connecting LoyaltyLoop to your GMB page, email us at support@loyaltyloop.comor call us at 401-560-0311, Option 3 and we'll be glad to help. It takes seconds.