The Power of Customer Reviews and Testimonials
The Internet has democratized the distribution of information, mobilizing people to share their opinions about the world more widely than ever before. By empowering your customers to use their voice and establish your brand's quality, you can usher them through the customer loyalty loop and keep them loyal.
Customer Testimonials start out as (typically) positive comments, written by your customer about their experience. If this customer gives you permission to use their comments as an endorsement of your business, then it becomes a testimonial. You can then use their words to promote yourself, because, let's face it - you can only brag about yourself so much in your marketing without coming off as insincere or trying too hard. Let your customers speak for themselves; use their testimonials in your marketing (post them on your website, social media, include them in your brochures and marketing materials) and use them in your paid advertisements. Customer testimonials give weight and heft to your marketing messaging, creating an additional layer of credibility.Humans are naturally affiliative, so it makes sense that we would trust other people's experiences.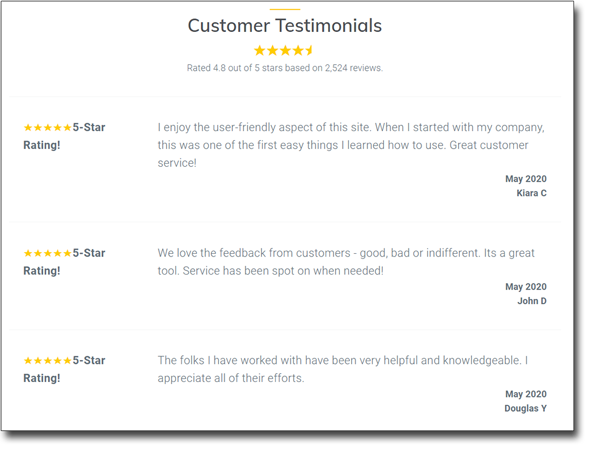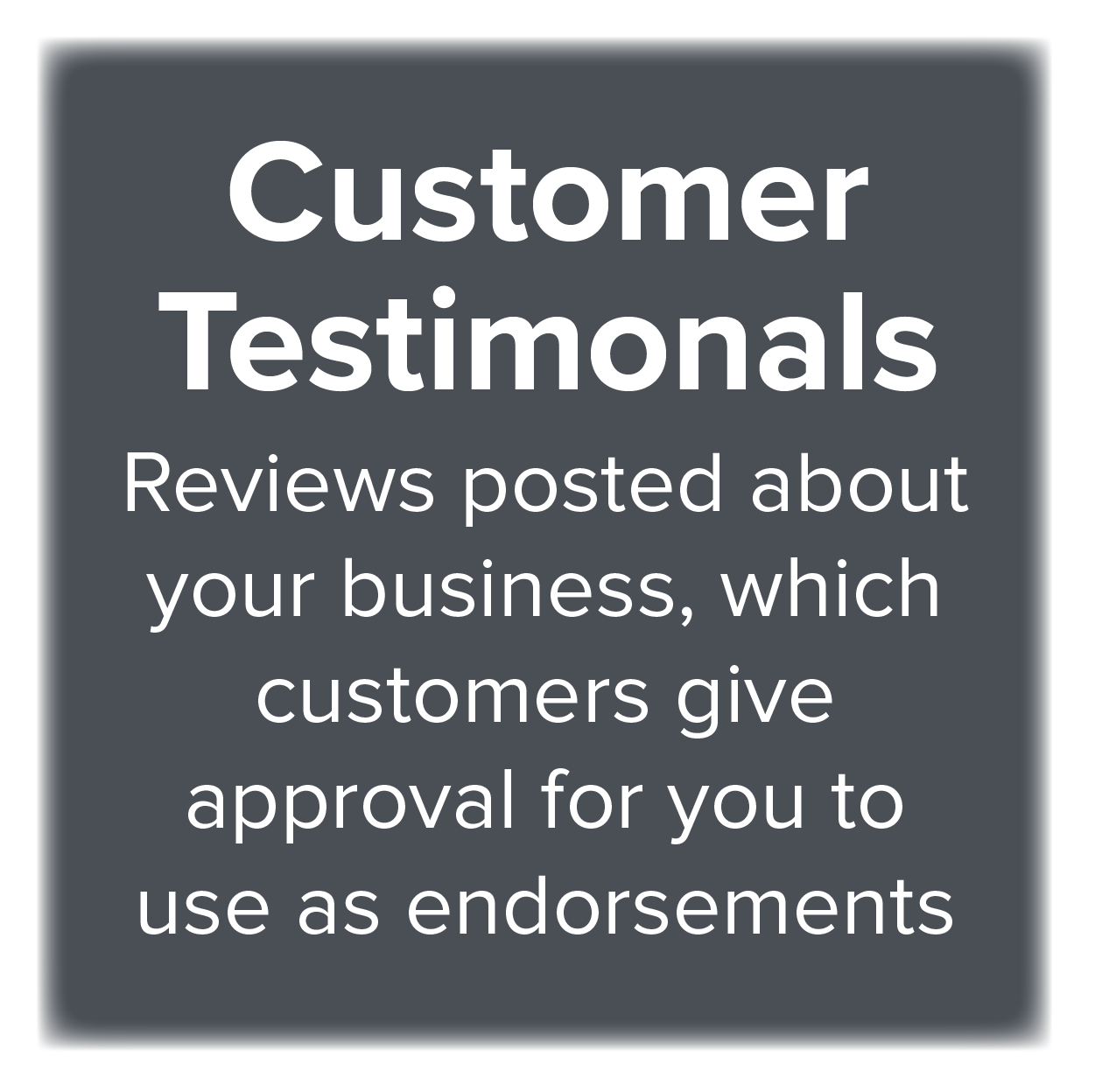 More Testimonials = More Reviews
Encourage customers to write reviews for you on Google, your Facebook page, and other review sites that matter to you. Ask if you can use their comments in your marketing materials.
Of course, you should treat your detractors with just as much attention. Reach out to them directly to discover why they had a bad experience and find a way to remedy it. In absence of your attention paid to detractors, they may seek to post negative reviews online.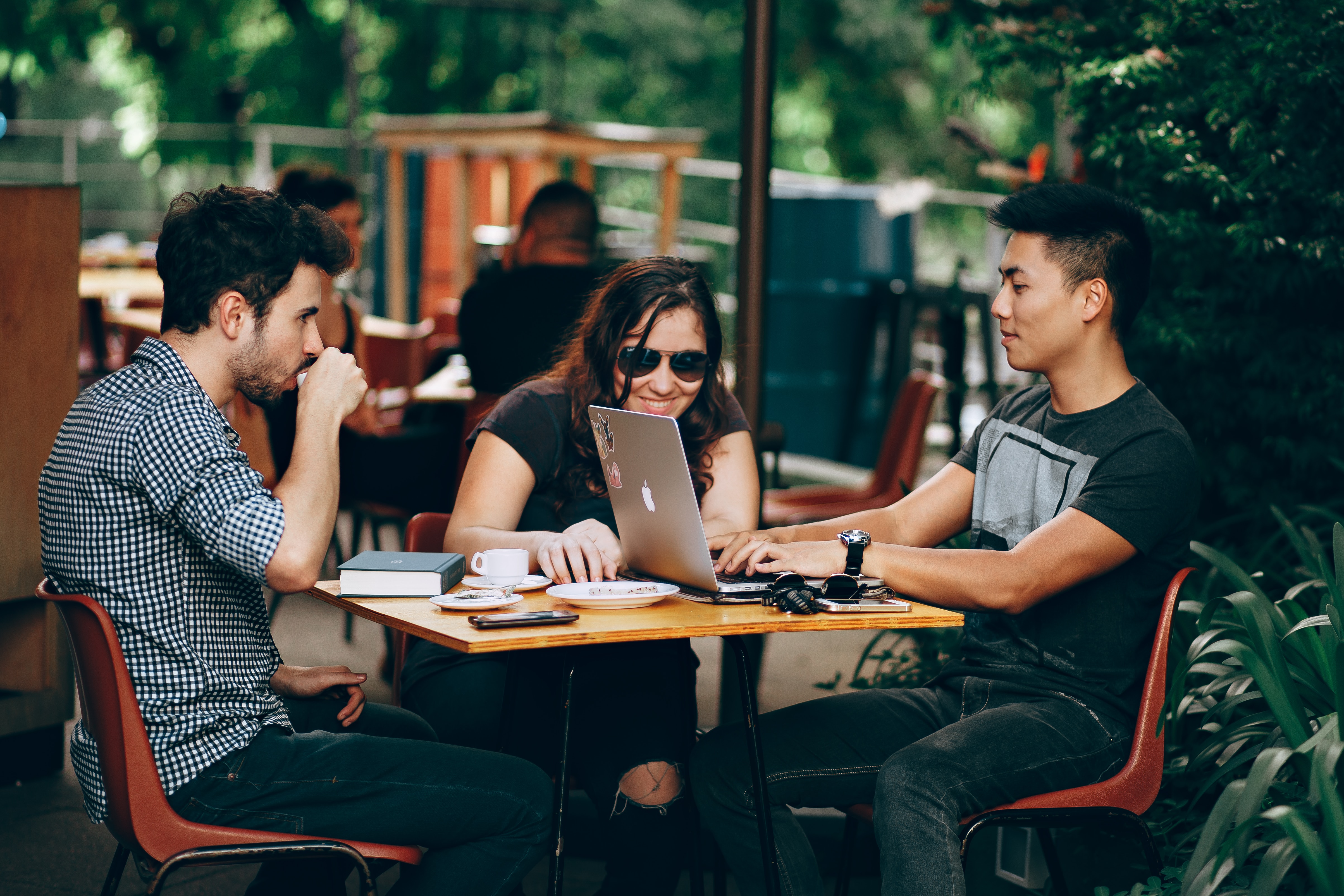 Photo by Helena Lopes on Unsplash
Getting More Testimonials
More comments = more customer testimonials. The best way to get more testimonials is to generate lots of customer feedback throughout their journey with your business and throughout the year. In the post-purchase experience phase of the customer loyalty loop, ask your customers the Net Promoter ScoreSM question (how likely are you to recommend our product?). The customers who are most likely to recommend you are your promoters. Collect their comments, ask if you can use their comments in your marketing. Treating your customers well leads to more feedback, which will lead to more comments, which in turn will generate more testimonials. Ultimately, it will lead to more business and more loyalty!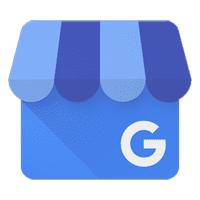 NEW Feature: Connect Your Google My Business account to LoyaltyLoop
Monitor all your Google reviews right from LoyaltyLoop
Encouraging customers to promote your business via online reviews is an important part of any customer feedback loop. Gathering Google reviews not only helps your online presence, but boosts your local SEO rankings too. We've recently pushed a new enhancement to the Reviews section of LoyaltyLoop Promoter plan. This feature allows you to connect your Google My Business account(s) to your LoyaltyLoop location(s) so you can view and monitor your actual Google reviews from within LoyaltyLoop. This enhancement compliments the existing feature where you can view all click-data relative to all review sites shown to customers in your review Thank You page and review follow-up emails.
To connect your Google My Business account to LoyaltyLoop for the first time, click the Reviews tab from the left main menu, and then click the Connect button. You'll then be asked to sign-in to your Google My Business (GMB) account that you use to manage your GMB listing. Once authenticated, LoyaltyLoop will automatically match all your Google My Business pages associated with that Google account with the correct location in LoyaltyLoop if it exists. If you use more than one Google account to manage multiple Google My Business pages for your locations, you can connect another GMB account by going to Settings and click Review Sites for the other location. Then click Connect, and sign-in with your other Google account and LoyaltyLoop will once again automatically match any GMB pages associated with that account, with your LoyaltyLoop locations if they exist.
Once connected, click Reviews from the left main menu and by default you'll land on a new tab on the top menu named Google. Your LoyaltyLoop Google reviews page is broken down into 3 sections: (1) The top section of widgets showing overall metrics, including total number of Google reviews, your average Google star-rating, the percent of reviews to which you've replied, and how many of your LoyaltyLoop locations are connected to your GMB page. (2) Your distribution of reviews by star-rating on the left, and on the right is your monthly Google review count for the date range selected in the date picker. The default date range is 6-months to date. And finally (3) the table of all your Google reviews listed by date, showing the customer who posted the review, their actual Google review, and your reply.
Monitoring your Google reviews has never been easier. Need help getting connected to your GMB page? Just give us a call (401-560-0311 option 3) or drop an email to ourSupport Team.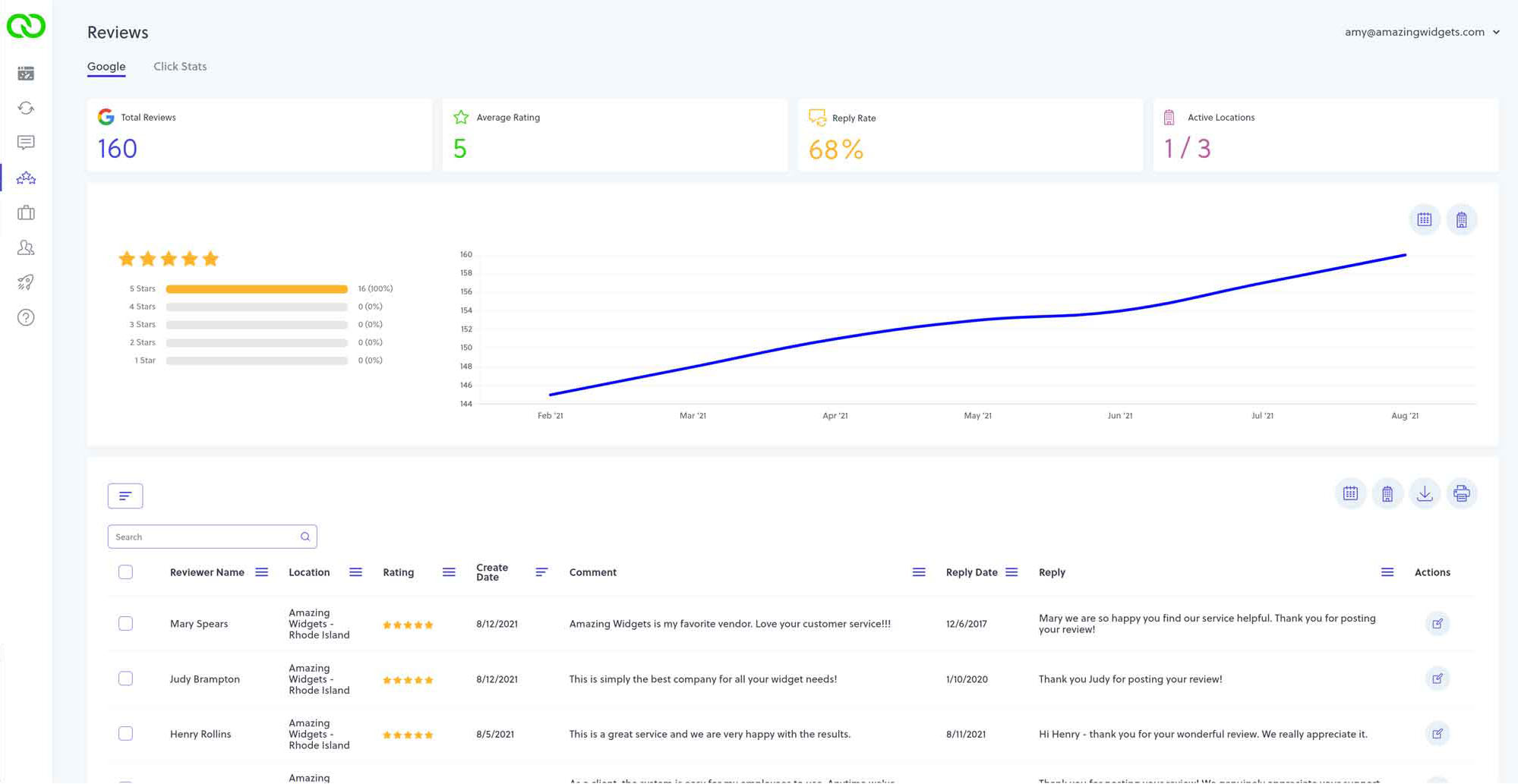 Managing Customer Engagement Through a Pandemic
In a pre-COVID-19 world, we all know how important it is to maintain good customer engagement – whether for overall marketing, for post-transaction feedback, or just everyday communications. In good times, customer engagement is critical. It helps us keep our business on course, helps us keep our ear to the marketplace, and helps us do a better job of creating great customer journeys. In tough times like these, it is even more critical to engage our customers.
Why customer engagement is critical now
1

Crystal clear communications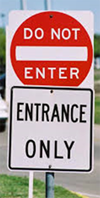 This year has been, and will likely continue to be, a chaotic messaging environment. It is paramount that you communicate directly with your customers as it relates to operating through this crisis. Do not leave it to chance that your customers will somehow figure out how you're operating through the pandemic. You need to control the messaging and explain to your customers what "new normal" means for your business and their relationship with it.
Leverage all your engagement tools to deliver consistent and clear messaging – whether in your signage, email campaigns, surveys, on-hold messages, Google My Business updates, Facebook posts, etc. Check out the COVID-19 specific updates available to your Google My Business profile.
2

Supporting each other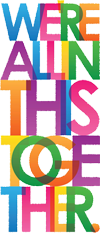 We hear and see it all the time now - "We're all in this together". But from a business owner's point of view, that phrase rings particularly true. Without your customers, you don't have a business. Without your business, your customers may be left in need.
We are there for our customers during the good times, and we really need to be there for them through these tough times. Ongoing engagement is essential for the very premise of supporting our customers. If your support is genuine and compassionate, it will be appreciated and likely rewarded down the road.
3

Customers may be in need

Your customers may be experiencing tough times too, and may need your help to get through this crisis. If you're not willing to go that extra mile for your customers when times are tough, they may think twice about their relationship with your business when times get better.
On the other hand, your customers may not be experiencing tough times. If you assume that all customers have been negatively affected, it may lead you to create the wrong messaging that pushes customers away unintentionally. The only way to address your customers in need, is to engage them, listen to them, and offer what help you can for their particular situation.
4

Revenue retention

During a time like this it is hugely important that we each have a plan for customer and revenue retention. Nothing hurts quite as badly as losing customers for reasons beyond your control. But I would suggest that even in that situation, it is ever more critical to maintain good customer engagement so you're listening more acutely to your remaining customers with the aim of retaining them.
It is also important to remember that when there are fewer customers or orders to be had, the competition increases. Every competitor will be fighting harder than ever to win business and steal market share. All the more reason to be engaging our customers to ensure we protect and preserve them.
5

Positively positioning your business

It is vital to the success of your business that you position it during these times as if it's "business as usual", knowing full well this is not usual. This involves setting a positive position in the minds of your customers and prospects that demonstrates you are sustaining this crisis. In absence of this positive positioning, or worse if you actively create a negative positioning, you may find it further aggravates an already bad situation by giving your customers, even your most loyal ones, a reason to look elsewhere.
How customer engagement may need to change
1

Watch your tone

Pay extra attention to your tone in all customer communications. Make certain your messaging is not "tone-deaf" to the present situation. The pandemic creates a need to be more sensitive in our language since recipients of your communications could be experiencing difficult times both at work and at home. Also, avoid using language that is dismissive or attempts to make light of the issues.
Review all your LoyaltyLoop customer-facing elements including your emails and Thank You pages. In LoyaltyLoop, click your username then click Settings. Review the language of your survey invitation emails and reminder emails. Review your message on your Thank You pages. Ensure they read in the tone and language consistent with how you find yourself speaking with customers today. You can make the edits yourself, or send us an email to make them for you.
2

Adapt your feedback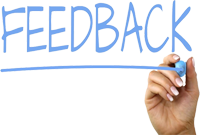 As you continue to gather feedback, now and in a post-pandemic world, take the time to review your survey questions. If your questions are not worded in ways that reflect the current climate, update them. If you've added unique questions to your survey, review them to ensure they are still relevant, or have them removed.
We should all be paying attention to our customer's feedback in normal times. But consider increasing your attentiveness toward customer feedback during these unusual times. Operating most businesses today carries increased risk due to employees working remotely, reduced staff levels, augmented work shifts, and more. With increased risk comes the potential for increased problems. Pay extra attention to your customer feedback in order to catch new issues quickly.
3

Solve new problems

With change come new opportunities. Now is the time to be engaging customers to listen and learn what their new needs are. Don't assume that your customers have no new needs. Those companies who proactively seek to understand how customer needs have changed in order to provide new solutions, will likely be rewarded.
Do you sense customer needs have changed but you're not quite sure? If so, this could justify adding a new question to your survey. If you already know what their new needs are, then make sure to add these new items to your "Other Services" survey question, while also reordering items or removing items entirely if no longer relevant.
4

Be more flexible

As business owners, we care very deeply about our customers and their relationship to our business. If your customers are hurting, you're hurting too.
During these unusual times, avoid holding fast to old policies or practices that were implemented before the pandemic. Challenge certain aspects of how your business is run with an eye on helping your customers through this period, and adapting your business for the future. Expressing a little extra flexibility may help everyone come through this period better and stronger.
5

Gain new insights

In the extreme, if you do not recognize the landscape in which you find yourself operating today, it may be time to execute a dedicated market survey to uncover the new realities for your specific situation. If you sense a major shift, don't wait to see how things turn out. Be proactive and get in front of this by executing a survey separate from your regular customer feedback process, to isolate and understand the new needs and new issues surrounding your marketplace and customer base.
Add a New Recurring Profit Stream
Here's a way to boost your bottom line
COVID-19 has demanded creative solutions requiring all of us to stay on our toes and will continue to do so in the coming months. If you are looking for other methods of revenue generation, the LoyaltyLoop Affiliate Program might be what you're looking for.
In previous newsletters, we've mentioned the LoyaltyLoop Affiliate Program, but we thought this might be a good time highlight it for your consideration. Just like the benefits you gain from LoyaltyLoop, you can help your customers gather feedback from their customers so they too can improve, boost their SEO and web presence with testimonials and online reviews, and help them discover new opportunities.
As an Affiliate, your only responsibility is to help your customers understand the value of LoyaltyLoop and direct them to sign-up via your LoyaltyLoop Affiliate Form. Here's how it works:
1

Sign-Up

Sign-up as an Affiliate within your LoyaltyLoop account. Click your Username in the upper right then click Affiliate program.
2

Help Customers

Add your personalized pre-built LoyaltyLoop Sign-Up form to your website, or build your own LoyaltyLoop marketing page on your site.
3

Get Paid

When a customer signs-up through your Affiliate form, we'll handle everything for them, and pay you 10% of the subscription and setup fees automatically and electronically each month.
The key ingredient to the Affiliate Program is your unique LoyaltyLoop Affiliate Form. Only those customers who sign-up via your form qualify you to earn Affiliate payments. LoyaltyLoop pricing on your form is the same as our regular published pricing on our site. Once your customer has signed-up through your form, there is a clean hand-off to LoyaltyLoop to manage everything else from that point forward. We handle the service setup, any customizations, all training, phone and email support, billing, and everything else. You will earn 10% of the fees we collect for as long as the customer is subscribed.
Remember, you will earn the 10% and you'll have no ongoing expenses to support that customer. That's pure profit to you each month! It's a win-win: for you and your customer.
Click here to get started!
LoyaltyLoop Enterprise - New Admin Features
Create Multiple Admin Users
LoyaltyLoop Enterprise now supports more than one Admin User. Existing Admin Users can directly create new Admin Users, modify existing Users to have the Admin role, or instruct our Support Team modify or create new Admin Users. To create or modify a new Admin User, navigate to Settings, then Manage Users. When adding or modifying the User, simply select "Admin" as their role.
Admin User Rights
All Admin Users have access to the same set of data in LoyaltyLoop Enterprise. Specifically all Admin Users have access to:
All Locations
All Users
All Admin Groups
What is an Admin Group?
An Admin User can create a group of locations called an Admin Group. Admin Groups differ from "private" groups in that all Admin Users can view and manage all Admin Groups regardless of which Admin User created it. Admin Groups are handy if your company has specific groups in which locations should be organized, such as regions. Admin groups can be assigned to Users, granting the User permission to view the locations in the group. Admin Users can create and manage Admin Groups by clicking Settings, then Manage Admin Groups.
---
What is a private group?
Any User, including Admin Users, can create groups of locations that are only visible to that User. These are "private" groups and can be viewed and created by clicking Settings, then Manage My Groups.