Learn
It's the 21st Century. Automate!
Are you leveraging automation in your business?
Automation. One of the great promises of the computer age. The ability to have a computer perform repetitive tasks for us instead of having to manually repeat time-consuming actions is upon us. We may cover the other great promises of the computer age in future articles: Quickly performing complicated calculations, and posting cat photos online.
Automation can help with the challenges you face when running a business. Perhaps you're manually maintaining a customer feedback process, editing surveys and managing mailing lists. Or maybe you're short-staffed answering phones and replying to email. You would like to focus on acquiring more customers, (who wouldn't?) but you can't seem to find the time to break outside your already busy schedule.
A Zapier report found that "Nearly two-thirds of knowledge workers (64 percent) currently use automation software at work, and nearly a fifth (18 percent) intend to use it in the future."
What tasks do you have that could be automated, and how do you get the ball rolling? In another article, Zapier says there's a 3-step process to implementing automation: Recognition, Automating, and Fine-Tuning.
The first thing to do is to identify what can be automated. Do you regularly have to move data from one software application to another or are there any repetitive tasks you perform? Are there any simple tasks that take you away from what you really want or need to do? Some areas you may want to consider automating are engaging customers for feedback, asking customers to post reviews on places like Google, social media post scheduling, a set of canned messages for frequently asked questions, holiday or birthday vendor emails, payroll, and recruitment.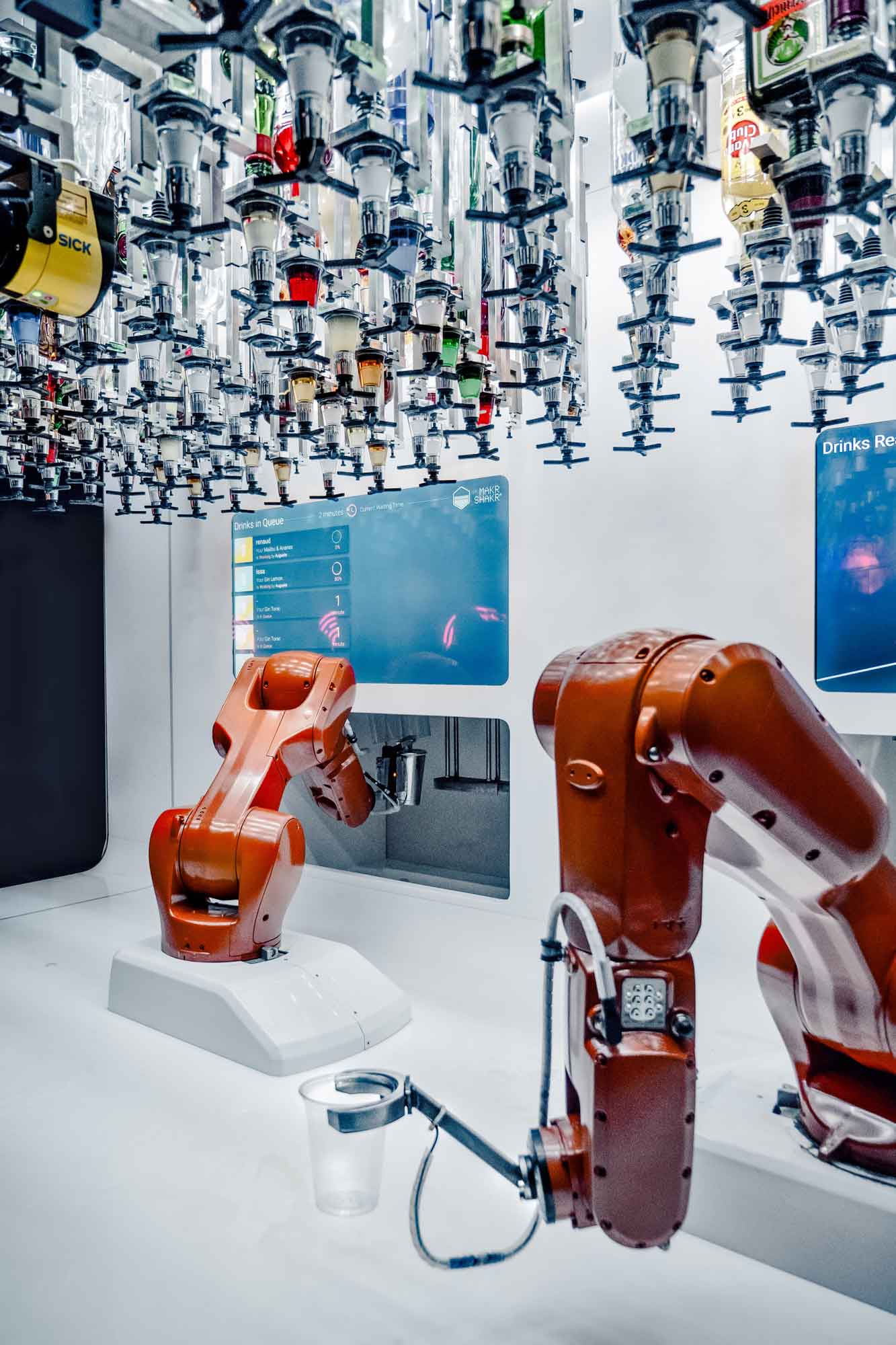 Photo by David Levêque on Unsplash
Next, take the time to automate the task. You may feel you have to weigh the benefit of automating the task, especially if you're trying software you haven't used before. Does the amount of time it takes to set up an automation outweigh the time saved by the automation? If you've correctly identified the time-consumer, repetitive tasks, probably not. But even smaller, less repetitive tasks are great candidates for automation, even if just for the knowledge you'll gain from creating the automation. Keep in mind, by learning automation software such as Zapier, IFTTT, or ActiveCampaign, you become so proficient in the software, you'll be able to automate even more tasks. When presented with a burdensome task in the future, you'll already know how to automate it because you're an automation expert.
And lastly, watch the automation. Is it working as expected? Can it be better? Can anything else be automated or fine-tuned? Does any member of your team have tasks that can be automated? You created a list of emails for customer feedback, can that same process supply emails for a company newsletter? Can the social media posts you scheduled be automatically sent to your blog?
Once a process has been automated and made efficient, completion time of tasks decreases, errors are reduced, and overall costs are reduced. You can't afford to rely on the old ways of moving data around by hand. Learn to automate today.
Learn
Turn feedback into action!
Have you taken action on your LoyaltyLoop survey results? Every Monday morning, LoyaltyLoop can send the Weekly Digest Email. At a glance, the digest gives you a summary of your results, updated every week for the current month. This weekly email is a great opportunity to take full advantage of LoyaltyLoop, by reminding you to take action.
(1) Promoters, Passives, and Detractors
Use the Weekly Digest Email as a reminder to confirm you and/or your team followed-up with Passive and Detractor customers. An upset customer is bad enough. But an upset customer who is ignored, is far worse. Help your upset customer, and over time this Detractor may become a Promoter.
Take action by reading your customer comments (Feedback by Comments), and listen for both positive and negative trends. When several customers express why they love working with you, this is a positive trend. Make sure your marketing reflects these sentiments. If several customers complain about the same thing, drill-into that part of your business to determine if you can make an improvement that will help all customer experiences.
(2) Opportunities
Are you turning feedback into sales action? Click on the Leads or Referrals blocks in the Weekly Digest Email, and you'll land on your Opportunities view. Has anyone follow-up with each opportunity? Each customer took the time to express interest in buying more from you - take the action to follow-up. After you do, just set the Lead or Referral to Closed, and the Opportunity will be removed from your Inbox. Closing opportunities helps everyone to know if action is still needed.
(3) Testimonials
Have you published your newest Testimonials? Click the Testimonial block to be taken to your Testimonial Publisher. Curate and publish the testimonials that tell the story of why customers love working with you. Using the Weekly Digest Email to remember to publish your testimonials on a weekly basis keeps them fresh so any potential customers visiting your website can see you are actively engaging and satisfying the needs of customers.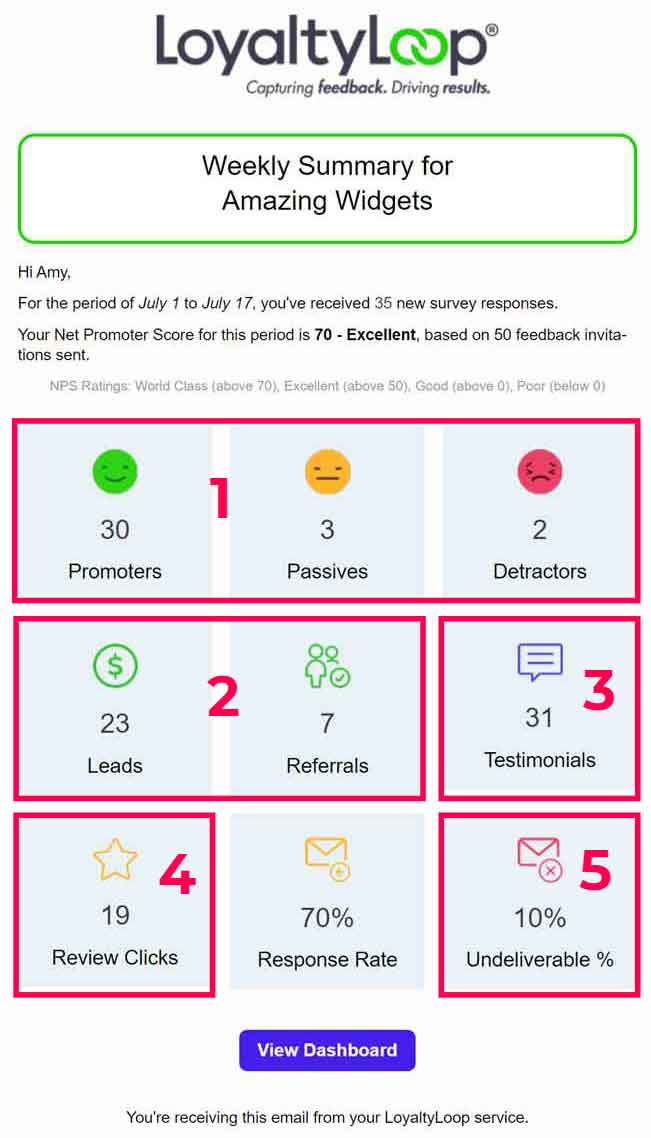 (4) Google Reviews
Check to see if you received any new Google reviews (or get alerted when new ones are posted to react faster). If there are any, be sure to reply to them. Make sure your Google Profile is connected, then you can conveniently reply from inside LoyaltyLoop, and LoyaltyLoop will post your reply to Google. Posting a reply on Google to thank those customers who took the extra step to post a review, or to start the process of addressing an issue, helps you demonstrate to the world that you appreciate your customers, and are listening to their feedback.
(5) Undeliverable Emails
Just like Wayne Gretzky said about taking shots, we say "you miss 100% of the feedback you don't request". Click the Undeliverable block to review the list of bad email addresses LoyaltyLoop found in survey list. Be sure to take the action of updating these bad addresses in your system of record, so the next time that customer makes a purchase they will receive your survey invite.
Tip
Did you know you can see if a customer resubmitted their response?
If a customer makes a mistake on your survey, did you know they can click the survey link again to view their choices, correct mistakes, and resubmit their survey response? But how do you know if the customer changed their response. Here's how: In Feedback by Customer, if there is a blue icon next to their response date, this tells you the customer changed their response. Hover-over the blue icon to see their original response date.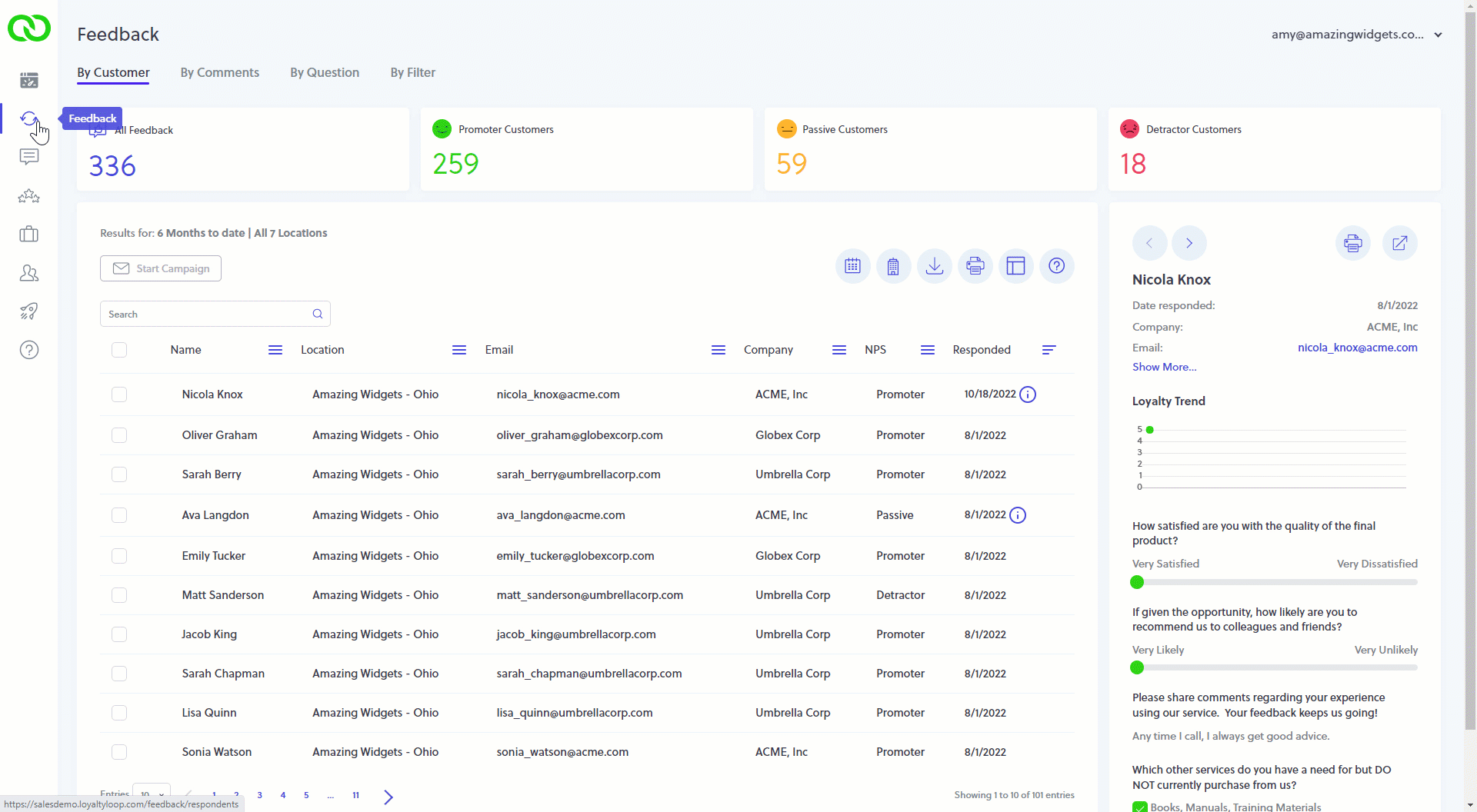 New Feature
2022: Summary of Feature Releases
If you missed any of our 2022 feature announcements or monthly newsletters, here's a recap of the product updates during the year.
News
Join us at ePS Connect 2023
We are excited to be exhibiting at the eProductivity Software (ePS) Connect 2023 User Conference and Industry Event in Las Vegas. ePS is one of our integration partners here at LoyaltyLoop, and we are looking forward to connecting with them and packaging and print industry professionals. To join us at this event, click to register.